Water of Life Christian School was established in 2000.
We began with preschool and in 2002 expanded to kindergarten and 1st grade.
In 2006, we expanded again thru 5th grade thereafter, in 2011 Middle School was added. We are accredited by the Association of Christian Schools International (ACSI) and the Western Association of Schools and Colleges (WASC).
Mission
Water of Life exists to empower students with a lifelong faith in Jesus Christ, outstanding academic skills, and a passion to share the Gospel
Vision
Water of Life Christian School seeks to assist families by providing vibrant Christian education based on the truths and principles of God's word. It is our goal that the message of God's love in Jesus Christ coupled with dynamic teaching, diligent study, and a well-planned curriculum will transform
students' lives. It is within the context of biblical teachings, that our students will obtain knowledge, acquire academic skills, build healthy bodies, and develop productive social skills. Given opportunities to worship, serve and communicate the Gospel, our students will develop an enduring passion for God and compassion for people as they learn to use their gifts to impact the world for Christ.
Core Values
Healing
Equipping
Sending
Caring
Relationships
Philosophy of Christian Education
Intellectual
Physical
Social
Spiritual

The Bible teaches that parents are to be the primary educators of their children. Wolcs partners with parents in their children's training to provide the above development.
Meet Our Staff
School Board Minutes
Financial Peace University
Programs That Help Develop Student Giftings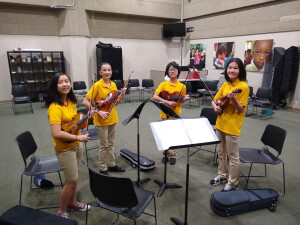 Weekly music class is offered to grades K-4. Students learn rhythm. 5th graders participate in beginning band with the choice of instruments. Grades 6-8 may join advanced band or choir.
Weekly, students attend spanish class learning the language and culture of the Hispanic people.
Competitive team sports are offered in the following areas:
Boys and Girls Basketball
Boys Tag Football
Girls Volleyball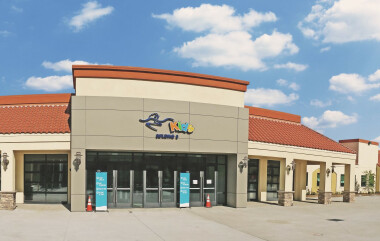 Our school resides inside Water of Life Community Church which gives us a unique opportunity to share incredible resources.
Some of those resources include our beautiful campus that was completely remodeled in 2015 with the inclusion of a new worship center.

The partnership enables our school to participate in mission trips, family and children's ministry, and outreach. In addition, church ministry staff members are given opportunities to speak into the lives of our students during chapel.
The mission of the church: "to see transformed lives demonstrated by passion for God and compassion for people" spills into every crevice of our school.

Dan Carroll is the senior pastor at Water of Life Community Church, a church with weekend attendance of approximately 7,000 people. Pastor Dan presents biblical truths in ways that are easily understood by everyone. He connects the congregation with the heart of God and helps them with practical application. He also has a heart for touching neighborhoods and nations, locally and globally. Pastor Dan and his wife, Gale, have two married adult children, Shane and Katie, three grandsons and one granddaughter.